بسم الله الرحمان الرحيم
Smarty Uninstaller 2007 Pro v1.7.2
______________________________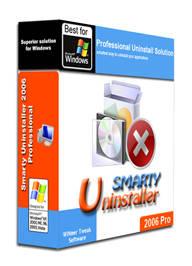 powerful
professional uninstall manager with intuitive and easy to use
interface! Manage and completely remove Windows® applications.
Optimized for best performance and usability.
Compatible with Windows XP Pro/Home, Windows 2000, Windows 2003 Server, Windows 98/ME , Windows Vista.
At
most cases Windows applications are very complicated. They put large
number of traces to your system. Especially that refers to such things
as entries in Windows Registry, Program Files and Shortcuts. In general
the problem lies in Uninstaller (simply, an uninstaller is the opposite
of an installer. During the uninstallation, the uninstaller removes all
the components which were installed) that can't properly remove all
traces in Windows. Also some users simply doesn't use uninstaller! They
just delete the application program files from hard drive. Other traces
still stays untouched! Large amount of junk traces will make your PC
much slower.
Smarty Uninstaller 2007 will help you to avoid all these problems and much more.
للتحميل
rapidshare.com Smarty_Uninstaller_2007_Pro_v1.7.2.rar
_____________________________________________________________
_____________________________________________________________
DirectX 9.0c Redistributable - August 2007
_____________________________________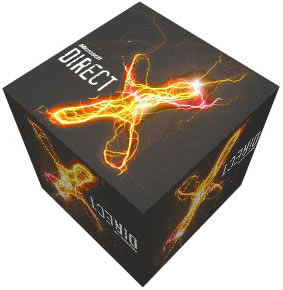 microsoft
DirectX is a group of technologies designed to make Windows-based
computers an ideal platform for running and displaying applications
rich in multimedia elements such as full-color graphics, video, 3D
animation, and rich audio. DirectX includes security and performance
updates, along with many new features across all technologies, which
can be accessed by applications using the DirectX APIs.
At the
core of DirectX are its application programming interfaces, or APIs.
The APIs act as a kind of bridge for the hardware and the software to
"talk" to each other. The DirectX APIs give multimedia applications
access to the advanced features of high-performance hardware such as
three-dimensional (3-D) graphics acceleration chips and sound cards.
They control low-level functions, including two-dimensional (2-D)
graphics acceleration; support for input devices such as joysticks,
keyboards, and mice; and control of sound mixing and sound output.
Because of DirectX, what you experience with your computer is better
3-D graphics and immersive music and audio effects.
Additional Information:
-
The DirectX redist installation includes all the latest and previous
released DirectX runtime. This includes the bi-monthly D3DX, XInput,
and Managed DirectX components.
- The DirectX runtime cannot be
uninstalled. We recommend Windows Me and Windows XP users create a
"System Restore" point before installing.
Simply put, DirectX is
a Windows technology that enables higher performance in graphics and
sound when you're playing games or watching video on your PC.
Supported Operating Systems:
-
Windows 2000; Windows 2000 Advanced Server; Windows 2000 Professional
Edition ; Windows 2000 Server; Windows 2000 Service Pack 2; Windows
2000 Service Pack 3; Windows 2000 Service Pack 4; Windows 98; Windows
98 Second Edition; Windows Server 2003; Windows Server 2003 Service
Pack 1; Windows Server 2003, Datacenter x64 Edition; Windows Server
2003, Enterprise x64 Edition; Windows Server 2003, Standard x64
Edition; Windows Small Business Server 2003 ; Windows XP; Windows XP
64-bit; Windows XP Home Edition ; Windows XP Media Center Edition;
Windows XP Professional Edition ; Windows XP Service Pack 1; Windows XP
Service Pack 2; Windows XP Starter Edition; Windows XP Tablet PC Edition
لتحميل
rapidshare.com directx_aug2007_redist.exe
__________________________________________________________________________________________________________________________
WinDriver Ghost Enterprise v2.05.1695
WinDriver Ghost provides you the easy and fast detection, backup and
restore of the entire hardware device drivers currently on your system.
With it, you can even find the latest drivers for your hardware and
install them onto your computer. WinDriver Ghost can extract and backup
your drivers with one or two clicks
When you reinstall or
upgrade your system, you can restore them by clicking a button, after
reboot once, all the drivers will be installed and will function well.
Also
you may choose to backup a certain driver or the entire drivers to an
EXE automatic installer. If you have a hardware that is troublesome,
just remove it with the software.
It is especially useful to
those who have lost his Driver Disk or Driver CD. WinDriver Ghost is
able to clone the installation EXE package.
Here are some key features of "WinDriver Ghost":
· Automatic Driver Update Feature.
· Automatic Driver Extraction and Re-Creation Feature.
· Stand-along EXE Installer Creation Feature.
· Advanced Driver Removal Feature.
· New Hardware Installation Wizard Feature.
· English, French, Chinese Interface and Document Available.
· Comprehensive Help and Online Suppor
للتحميل
rapidshare.com WinDriver_Ghost_Enterprise_v2.05.1695.rar
__________________________________________________________________________________________________________________________
RAR Recovery Toolbox v1.1.4.7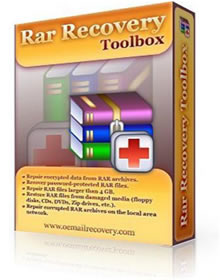 Main features of RAR Recovery Toolbox:
:: Recover rar encrypted files
:: Recovering data from password-protected RAR archives (repair .rar files protected by password)
:: Recover RAR files from damaged storage devices (floppy disks, CDs, Zip-Drives, etc.)
:: Working with damaged RAR archives in a local network (repair .rar files over intranet)
:: Using several independent algorithms to maximize the amount of recovered information from damaged rar files
Main causes of damage to RAR archives:
:: Incorrect shutdown of the operating system (power drop, restarting the computer using the RESET button, etc.)
:: Virus activity
:: Incorrect work of antivirus software
:: The archive wasn't downloaded/copied from the network completely
:: Some programs process archives incorrectly
:: the list goes on . . .
RAR Recovery Toolbox is distributed under the Try before Buy license. Unregistered users can't save a recovered file on disk.
- RAR repair tool is compatible with Windows 98
- RAR file repair software Windows Me
- RAR fix software successfully tested under Windows NT 4.0
- RAR recover software successfully tested under Windows 2000
- Recovery rar tool is compatible with Windows XP
- Recovery rar tool is compatible with Windows XP SP2
- Recover rar files under Windows 2003 (repair .rar files)
- Repair rar file software compatible with Windows Vista
للتحميل
rapidshare.com RAR_Recovery_Toolbox_v1.1.4.7.rar
_____________________________________________________________
_____________________________________________________________